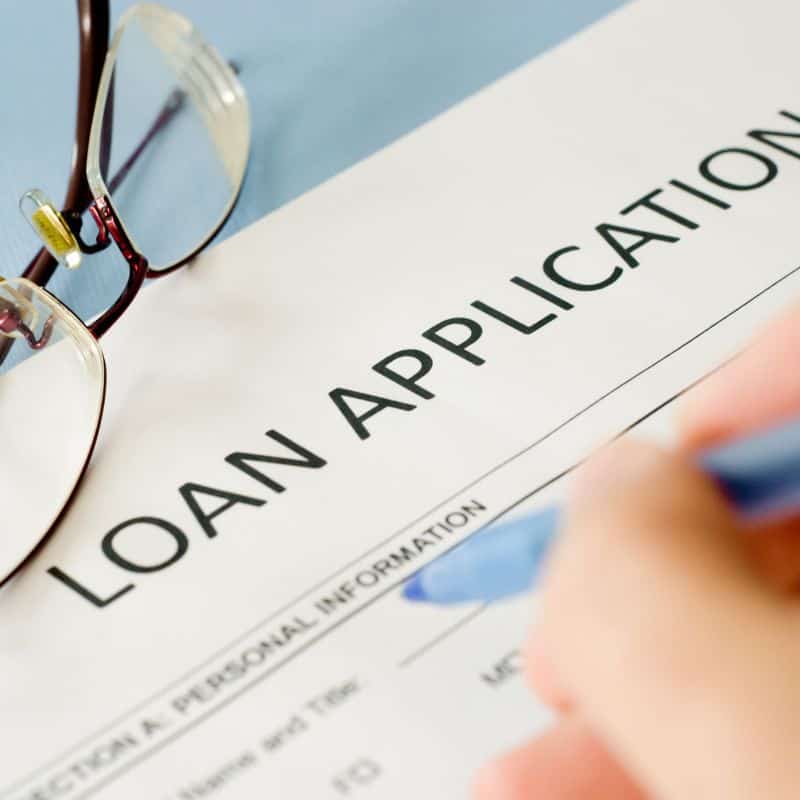 Many prospective business owners are quick to apply for loans—and are disappointed when they do not qualify. The truth is, it's difficult to secure a small business loan when you're a brand-new startup. There's a higher risk involved for lenders, as they may not see guaranteed success in your new venture.
Don't let that discourage you, though! It's possible to get approved as a first-time business loan applicant. You'll just need a solid financial foundation and a little extra business savvy during the application process.
Monitor and Maintain Your Credit
Before filling out a small business loan application, make sure your financial ducks are in a row.
A good credit score is crucial to securing a loan of any kind, but especially a small business loan for a first-time applicant. Because your business does not yet have a credit score of its own, lenders will look to you to determine creditworthiness. Before they give you any money, they'll need reassurance that you can pay it back in a reliable manner.
If your credit score has seen better days, focus on improving it before you apply for any loans. You should be paying off any existing debts promptly and in full, and ideally, only using your credit for essential expenses. It's tempting to throw everything on your credit card, but make sure you're not accruing an insurmountable pile of debt. A good credit score comes from accruing manageable debts and paying them off on time.
Check your credit report regularly and keep an eye out for errors. Your score shouldn't suffer due to mistakes or fraudulent charges—if anything on your report looks amiss, investigate and correct it as soon as possible.
A solid credit score is one of your most valuable assets when applying for a small business loan. Put your best foot forward and show lenders how conscientious you are with your finances.
Lay Out a Budget
Now it's time to determine how much money you'll be asking to borrow. Your budget is an essential element of the business plan you'll present to potential lenders, as it demonstrates where the funds will go and how your business will use them.
Spend this step answering the question: Why do I need the loan in the first place?
First-time business owners take out loans to cover many of the following expenses. How many of these apply to your startup?
Initial inventory costs
Securing a physical location
Renovations
Equipment purchases
Paying staff
Growth opportunities
As you create your budget, note how much per month you plan to spend in each area. Have a financial plan for turning your startup funds into profit. Lenders want to see that you'll pay your loan back promptly, so work those repayments into your budget, too.
Research Potential Lenders
Look for lenders or institutions that offer first-time business loans. During this process, get to know your accountant better; they may have valuable advice about seeking startup funds as a first-time business owner. The Better Business Bureau (BBB) offers helpful rankings of different lenders to help you decide.
If you currently work for a company with a 401(k) program, talk to a Rollover for Business Startups (ROBS) expert about 401(k) business financing with funds you've already got. Rolling your 401(k) into a new program in your business's name will bring money to your company tax-deferred and penalty-free.
The Small Business Administration (SBA) helps new business owners connect with lenders willing to give them the boost they need. They don't finance the loans themselves, but if you reach out to your local branch, they can get you in touch with a suitable lender.
Weigh all your options before filling out a loan application. They are not all created equal!
Choose a Loan Type
There are a few basic types of loans that work well for first-time business owners. Depending on your financial health and your business needs, one of these loans could give you the funding you need on the best terms for you.
Short-Term Loan
Short-term business loans are generally less than $250,000, and lenders structure them for repayment within three to 18 months. They're easier to qualify for than other types of loans and can help businesses with struggling credit.
Medium-Term Loan
If you need to buy heavy equipment for your businesses or have any other large one-off expenses to pay, a medium-term loan can get you that cash fast. Online lenders broker many of these types of loans. The repayment term is longer, but the interest rates can be higher (up to 30 percent in some cases). You'll need solid credit to take out a medium-term loan.
Traditional Business Loan
Apply for a business loan through a traditional bank for the most reliable and desirable terms. The APR on traditional loans rarely climbs above 10 percent. This means you'll need a good credit score to qualify, but a traditional lender can give you a loan in a lump sum or a business line of credit for superior financial flexibility.
SBA Loan
When you secure your loan with the help of the Small Business Administration, your lender will be happier to work with you. The SBA's involvement is like having a mentor on your side to vouch for you. SBA loans have similar benefits to traditional business loans, like lower interest rates and longer repayment terms. While you'll still need good credit to qualify, the SBA has many programs designed especially for newer businesses.
You'll need to be on solid financial ground to get approved as an applicant for a first-time business loan. Make sure you know what you're asking for before asking for it, and don't hesitate to ask for advice from your accountant, a financial advisor, or the SBA. Plenty of loans and programs are available for folks just starting in the business world. If one loan option doesn't work out for you, keep looking—you're bound to find a lender that sees limitless potential in your new business startup.